Experimental principle
Scanning galvanometer is to make the laser beam incident on the mirror, and use the computer to control the reflection angle of the mirror to achieve the deflection of the laser beam: the laser beam is incident on the first reflecting lens (X axis), and the deflection of the scanning motor drives the X axis The lens rotates to form a position scan in the X axis direction; the light reflected from the X lens enters the second mirror (Y axis) of the reflection lens, and the rotation of the second motor forms a position scan in the Y axis direction to complete the Scan on the plane.
Instrument characteristics
• Modular design and faster installation
• Multi-angle (up, down, left, right, and tilt), high-precision adjustment device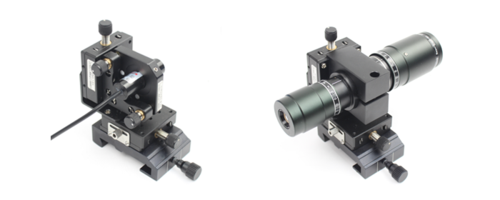 • Visualized light path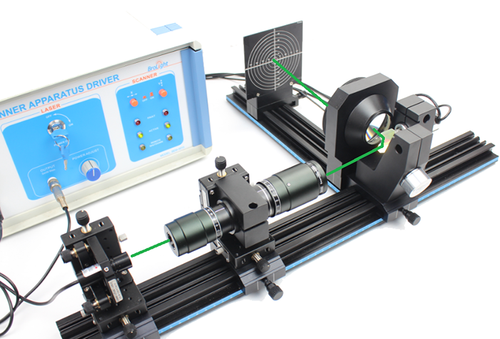 • High-speed and stable scanning galvanometer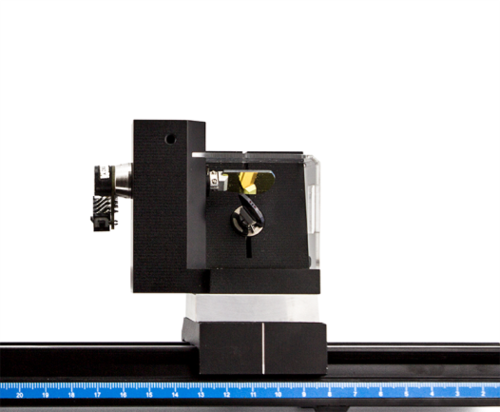 The scanning speed is stable and adjustable within 0-5000mm / s, which can continuously and steadily scan and output the graphic you designed.
• Visible working status, remote shutdown function of any axis scanner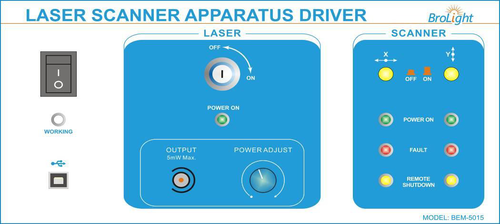 The driver includes laser power status indicator, X-axis and Y-axis working status indicator, X-axis and Y-axis can be independently controlled remotely, and is equipped with status indicator.
Experimental content and typical experimental data
1. Demonstration of laser scanning
2. XY scanning center deviation measurement and calibration
3. Scanning image parameter setting and scanning size correction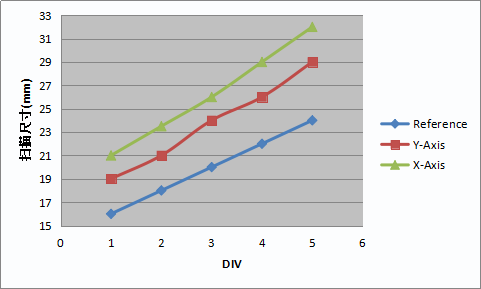 4. Measure the focal length of F-theta lens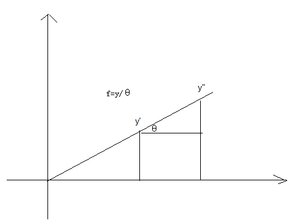 5. Pincushion distortion and barrel distortion
6. Maximum scanning range determination
7. Use of beam expanders
Parts List
BEM-5015 Laser Scanner Apparatus Driver
BEM-5201-03 Track, L300mm
BEM-5201-06 Track, L600mm
BEM-5412 View Screen with Carrier,10X10cm,360°Scale
BEM-5016 Diode Laser,515nm
BEM-5416 F-theta Lens,532nm,f=160mm
BEM-5206 F-theta Lens Mount
BEM-5417 Scanning Mirrors XY
BEM-5041 Scanner Control Motor with Position Detection
BEM-5218 Scanner XY Mount
BEM-5207 Diode Laser Mount
BEM-5042 Scanner XY Connect Cable
Options
BEM-5415 2-8X Beam Expander,532nm
BEM-5208 2-8X Beam Expander Mount
Packinglist
Experiment × 1(Please see equipment list);Power Cord×1;User's Manual × 1