Overview

EX-8207 is an experimental device that uses 3D LiDAR combined with an infrared camera. By testing different samples, designing multi-dimensional experimental operations, realizing automatic collection and processing of sample point cloud images, obtaining distance, reflection intensity, spatial coordinates and other information, to achieve digitization experiment.

Features
With 3D LiDAR, a wealth of information can be obtained and multi-dimensional images of the target can be generated

Infrared camera can be used to visualize the scanning path of the radar

Abundant measurement samples to help students complete the experiment and carry out expansive experiments on their own

The software has powerful functions, which can analyze and measure the distance and reflection intensity of the target, and can also measure the vertical resolution and horizontal resolution
Experiment Content
Understand the basic principle of LiDAR imaging;

Use the experimental device to recognize the three-dimensional graphics of the front target;

Understand the TOF (Time of Flight) measurement principle, measure the target position (distance) and the relative distance between multiple targets;

Through experiments, master a variety of methods to measure the vertical angular resolution of LiDAR;

Through experiments, measure the single scan angle of the LiDAR at different speeds, that is, the horizontal angular resolution;

Through experiments, understand the ability of LiDAR to distinguish targets at different distances;

Understand the algorithm of LiDAR to calculate the target space coordinates;

Observe the influence of different media on LiDAR imaging.
Typical Data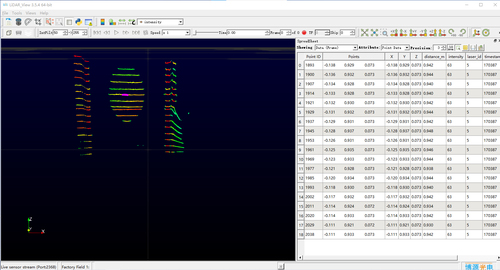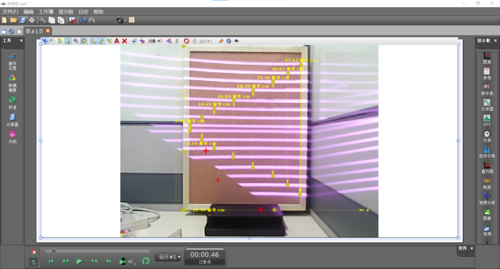 Parameter

Laser wavelength: 905nm
Laser channel: 16
Detector height adjustable: up to 120mm
Equipped with infrared visible camera
Operation panel size: 450mm*600mm
Adjustable slit width: 0-100mm